Neil DeGrasse Tyson Gets Asked If He Believes In God, The Internet Blows Up At His Response
Astrophysicist Neil Degrasse Tyson sat down and had a chat with Chelsea Handler when she asked quite an important question. Now Neil gets asked a lot of questions – I mean it's kind of his job to tell people how the universe works – and I'm sure he has been asked this one before, but being put on the spot like this can't have been easy.
Answering this question either way will upset a lot of people, so it's one that should be answered carefully. Chelsea asked him, "Do you believe in God?" A celebrity should be even more careful of this question, especially in the States, especially if your answer is a no. A staggering 70% of the adult population called themselves a Christian in the US, so saying that you do not believe in God is basically saying that you think most of the adult population of the United States is wrong.
"Every description of God that I've heard holds God to be all powerful, and all good. I look around and I see a tsunami kill a quarter-million in Indonesia or an earthquake kill a quarter-million people in Haiti. I do not see evidence of both of those being true simultaneously. If there is a God, he is either not all powerful or not all good. He can't be both."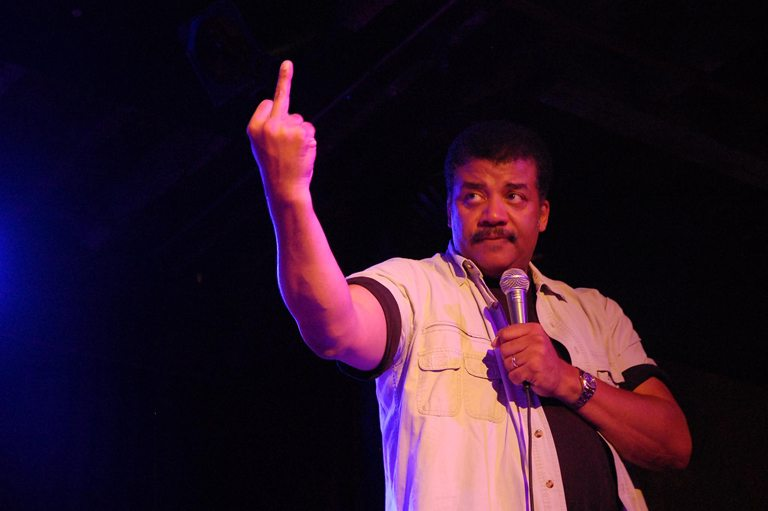 He is an evidence based man and wants an evidence based God, and has used logic to come to this conclusion. Would you expect anything less from this man? Even Chelsea was impressed with the answer. Over here in Australia, the number is less but still 60% of the population identify themselves as Christian.
Check it out here:
H/T: Shock Mansion