Ozzy Man Reviews: McGregor vs Mayweather
The big fight day arrived and it lived up to the hype for the most part!
I'll save the commentary and critical analysis for the video below that I've made.
Firstly, let's go on a quick journey in regards to access and the restrictiveness of trying to review this f**king event.
I gave the $60 PPV a go and was able to hook it up to the telly with some good old fashioned cables. I'm glad Foxtel Now's stream didn't crash. It froze half a dozen times, but it held up.
The next obstacle for old mate Ozzy Man is of course to try and recap and review this glorious spectacle of a boxing match.
I've managed to complete the video but the copyright policing around any footage used (at least on YouTube) is nuts. Truly, it's insane. (NOTE: ALL MY RE-UPLOAD LINKS ARE AT THE BOTTOM OF THIS PAGE).
Incoming Rant: My commentary video lasted a whole 45 minutes on YouTube before "CBS Events" put a worldwide block on it. Look, copyrighted visual content can be used for the purposes of review, commentary, parody and satire (it's called Fair Dealing in Australia/UK and Fair Use in America). I put my dispute into YouTube but their Content ID system is keeping the video blocked…usually it would be unblocked after a first dispute until whichever company claiming it attacks it a second time. Nup, YouTube's Content ID system has suddenly changed to make sure disputing a video for the first time is quite pointless. They leave me at a dead end. CBS Events doesn't have to reply to the dispute. After 30 days YouTube will release the block. So ahhhh yah, it will probably be available on my channel once the event isn't relevant anymore. Well played, YouTube, Showtime, and CBS. Overbearing. Controlling. But well played.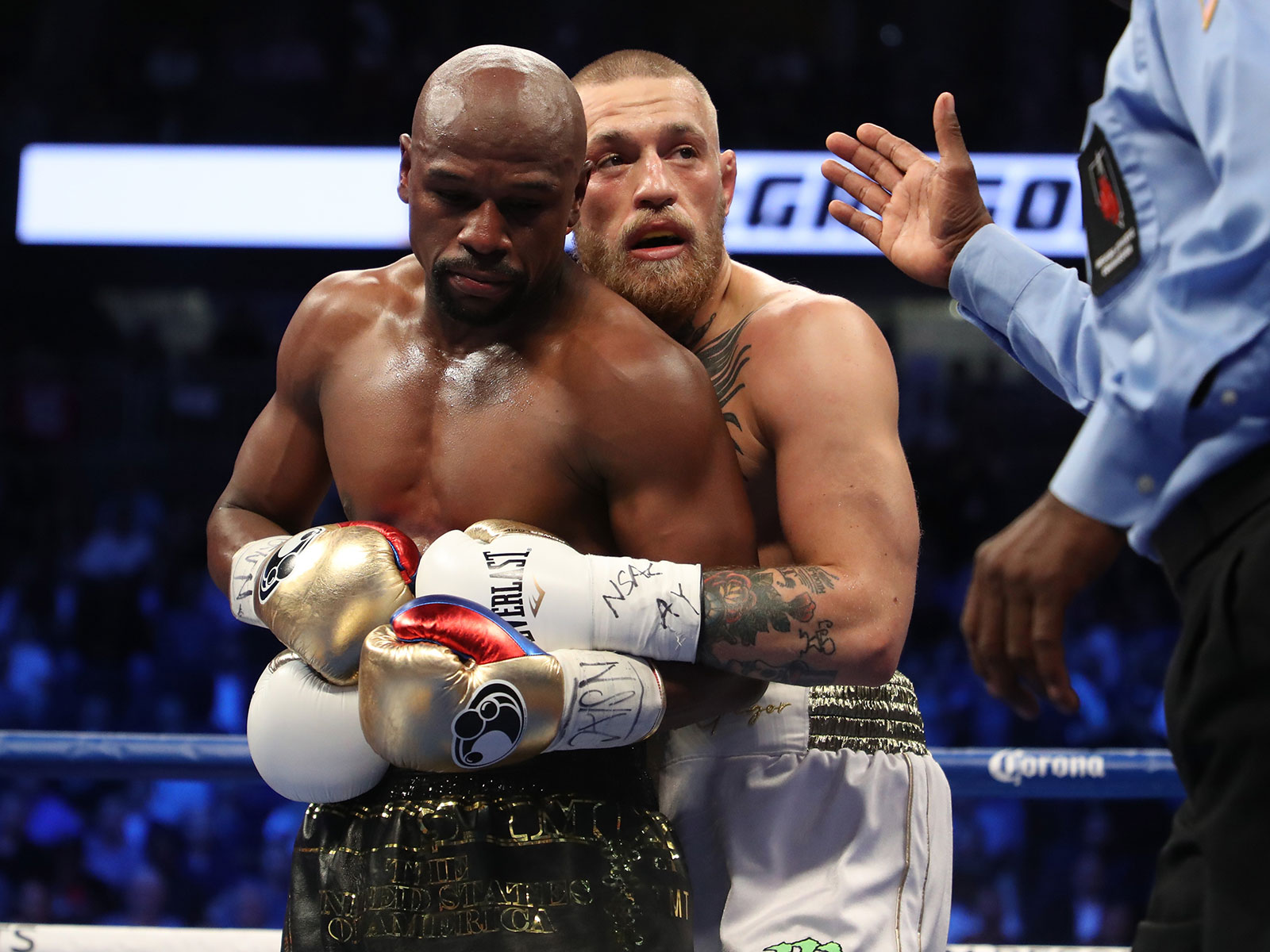 Rant over. For now.
That was all pretty wordy. If you give zero f*cks about copyright law I totally understand. Shady things are going on overall. Making transformative works from other sh*t is near pointless some days. You could say I bring it on myself and you would have a valid point. *heavy sigh*
ANYWAYS!
Ladies and gents, without further ado, I give you Ozzy Man Reviews: McGregor vs Mayweather.
Enjoy! I'm going to bed. Big day with Game of Thrones Season 7 coming to a close in tomorrow… In 9 hours actually. Ahhh, GoT, a safe zone, an Intellectual Property in which the holders of said IP respect and appreciate fan communities, critics, and the flexibilities of copyright law. Ok, ok, I'll quit f**ken complaining.
Night,
Ozzy Man
EDIT: Video reinstated on YouTube 3 months after the date of the fight day.