This Dad Turns His Sons' Doodles Into Anime Drawings And They're F*%king Awesome
They say it's best not to bring your work home with you.
But if you're French anime artist Thomas Romain, that's when the fun begins.
As an animator living in Tokyo, he's worked on several shows including Basquash!, Aria and Space Dandy. But perhaps his coolest project is turning his sons' doodles into full-blown, jaw-dropping, kickass anime characters.
From a Steampunk Doctor to a Fire Guardian to Snake Fighter holding some kind of magical lollipop, no challenge appears to be too much.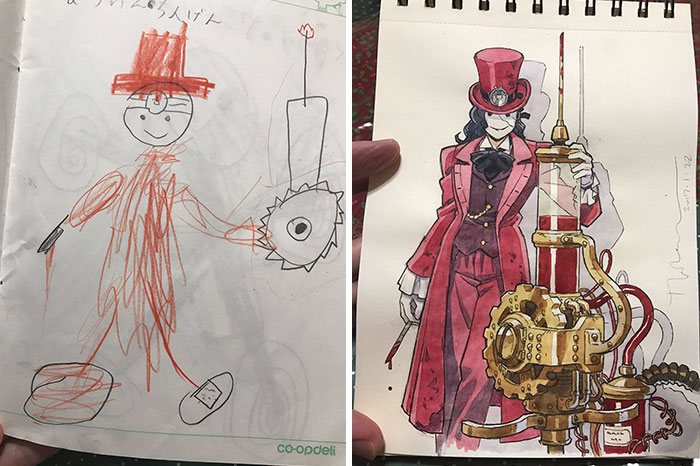 These art projects have become so popular, Thomas has created Father & Sons' Design Workshop – a creative hub where you can see the latest projects and watch HD videos.
The hope is to raise enough money to continue buying art supplies, one day release a book of all the characters and, fingers crossed, even save enough to send his boys to art school.
It's hard not to be slightly jealous. I mean, what kid wouldn't want to have their imagination brought to life by a professional artist? It has got to make Show & Tell day at school a hell of a lot of fun.
"My dad is a firefighter."
"Oh yeah, well my dad took my sketch and turned into a Cosmic Robot with four legs and a double-sided space axe."
Check. Mate.
Although I do wonder, what will happen when his boys start become teenagers and begin drawing "other things."
And by other things I mean boobs.
But for now, just keep 'em coming.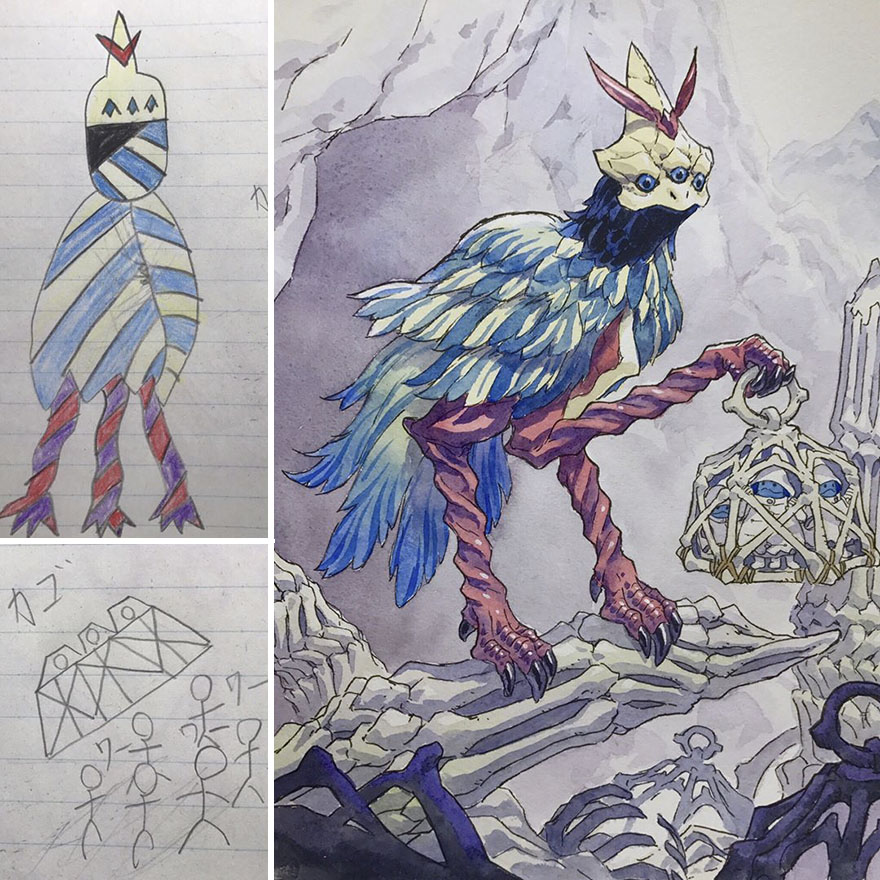 H/T: Bored Panda