Ozzy Man Reviews: Greatest Wrestling Match Ever
Your aussie commentary on a great wrestling match. Destination Fucked T-Shirts On Sale!! http://www.teespring.com/fucked
Only 5 days left in the Destination Fucked shirt campaign.
Music:
ACDC – Shoot to Thrill
Fair Dealing – parody, satire, review
Cheers!
By Ozzy Man Editor in Chief On March 14, 2017
You may also like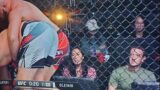 642 Views0 Comments
As you all know, the Zuck is now a big fan of the UFC, and that's got tongues wagging. After all, if robots can start emulating UFC fighter moves, we might all be in deep s**t. Yeah, nah, joking, but we dunno, maybe n...