Couple Caught On Camera Trying To Have Sex At Dominos Counter While Waiting For Pizza Order
If there's anything sexier than the gooey deliciousness that is a fresh, warm pepperoni pizza then it would probably have to be actually having sex in general.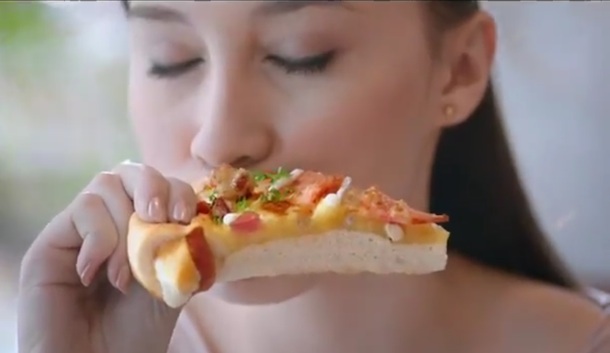 Alright I'm joking. Pizza is delicious but it's not something I could ever see myself using as an aphrodisiac, but I really shouldn't be one to judge. There's people all over the globe who find food incredibly arousing, two of whom happen to be Daniella and Craig.
These two were so aroused at the smell of that baking pizza in their local Dominos, that Daniella got down on her knees right in front of the counter and took her partner in her mouth. Now that's some serious love for pizza, but that's not the only thing that happened.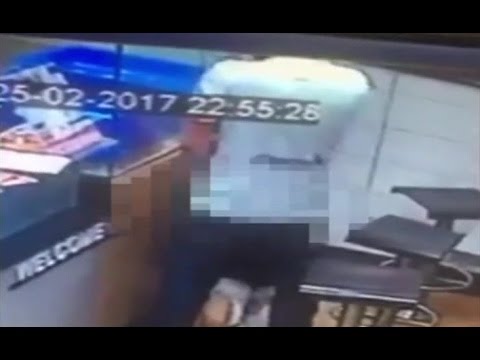 Eventually they realized that the disappearing girlfriend act would raise more questions than they were offering to answer and Daniella got back up. Fortunately for Craig she wasn't finished with him yet and slid down her form-fitting pants. If this is sounding more and more like the terrible plot to a porno then you're probably right, but this is something that actually happened! Obviously the events leading up to the public sex were a little different but I'm going to choose to believe my own version. Here's why: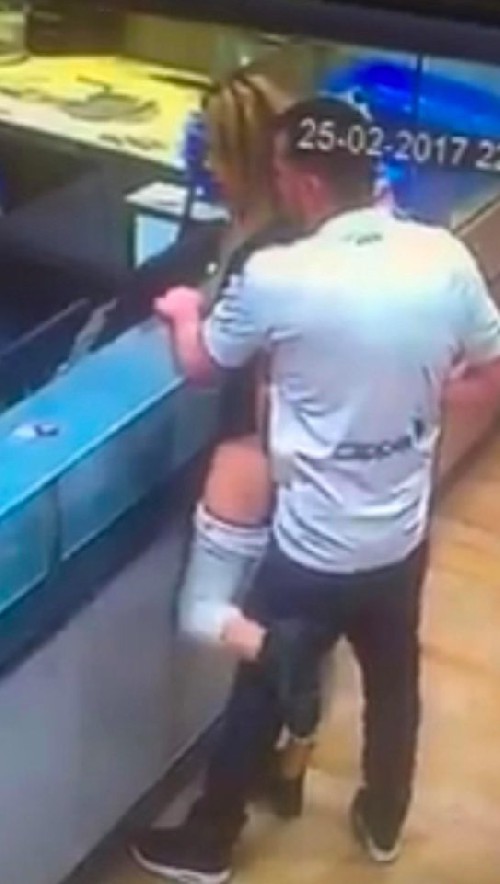 The couple got the chance to explain themselves after footage of the incident hit the internet and went viral. Daniella has always had a thing for public sex. Craig, being a living male with an attractive girlfriend, was more than happy to oblige.
Next time they'll probably keep a better lookout for cameras though, because this is one video they really never wanted to get out. I guess they shouldn't have banged in a Dominos if they didn't want security footage turning them into exhibitionists, oh well.
CHECK IT OUT ON THE VIDEO PLAYER BELOW:
H/T: Dude Comedy