Terrifying Footage Shows 'Zombie Man' In Hospital After Being Shot In The Face
Terrifying Footage Shows Blood Covered 'Zombie Man' In Hospital After Being Shot In The Face
Hospitals see all types of crazy sh*t they probably shouldn't have to deal with as consequence of other people's retardation. That's a fairly well-known fact, but to this day there are still those that go above and beyond the call of duty of being a dumbass.
Take this character for example, in a video filmed this past Monday.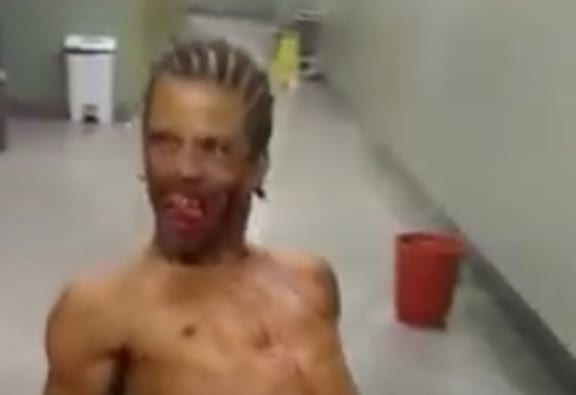 This man was admitted to the Miguel Couto Municipal Hospital in Rio de Jeneiro, Brazil with a gunshot wound to the face. He wasn't crying out from the pain or attempting to mask his trauma, instead he was walking around the hospital halls with blood spurting from his face telling the staff trying to help he that he is possessed by Satan (something about his demeanor makes me believe him!). It's as yet determined what the cause of this erratic behavior was, but if you're asking me then I'd tell you to place all of your money on some type of drug harder than weed. Believe me, I know weed, and this is not it.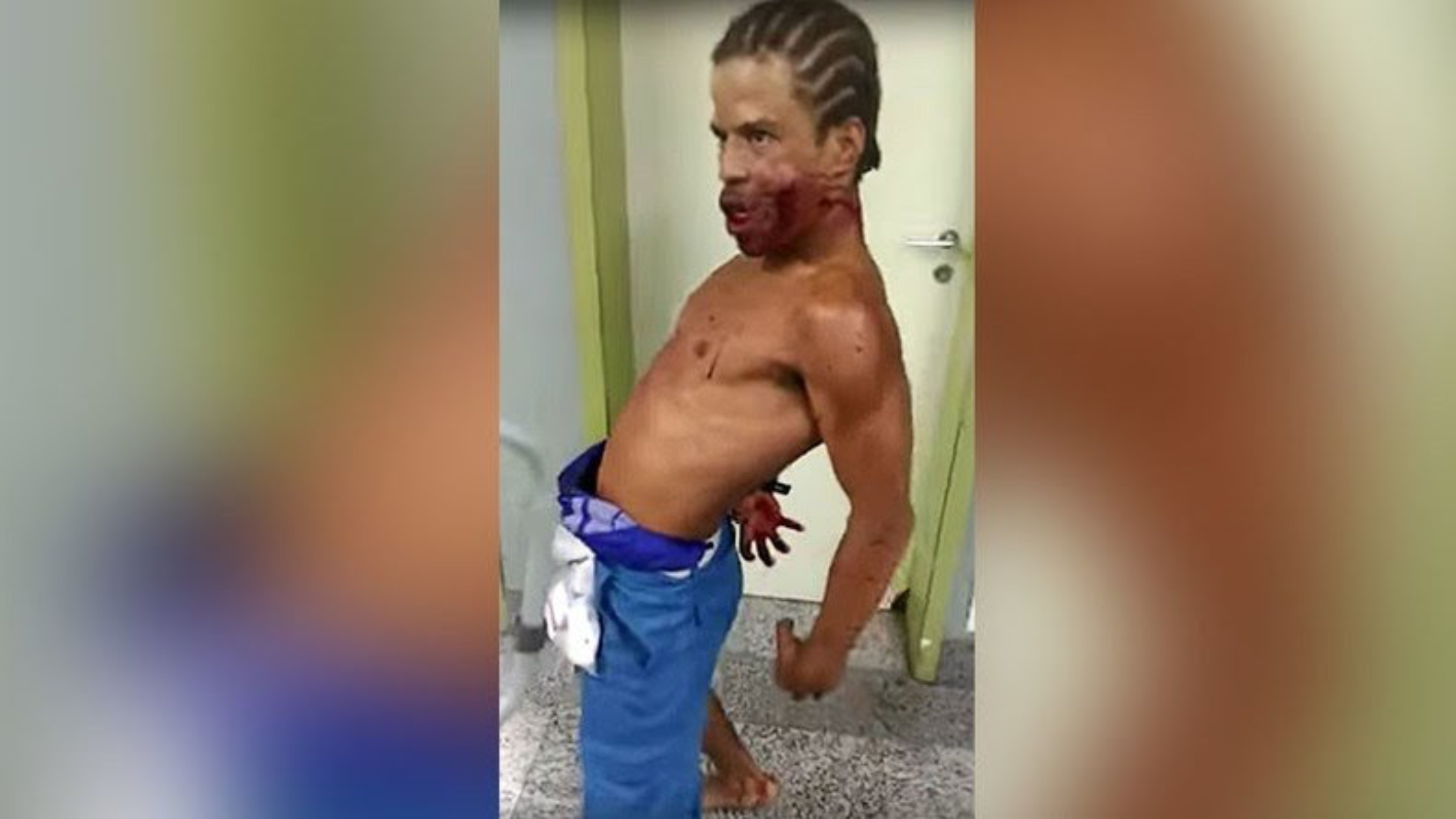 As the man wanders the halls his body appears to twist itself around, as though the pain was being registered and manifesting itself in some sort bizarre twisted body contortions. Because of his verbal confessions and the shocking visual scene, a man in the background begins to chant prayers to his higher power. As someone with a general lack of belief in that department, I can't really say I blame him for the prayer – the dude looks creepy as fu*k!
Because this guy seems clear to be suffering from some type of addiction, hopefully he manages to get some help, because from the looks of things the path he's currently on isn't leading anywhere but the grave.
WATCH THE SHOCKING FOOTAGE ON THE PLAYER BELOW